Latest News – Ontario Championship Apr 7 – 8, 2018
We made history!
At this year's Ontario Championship, the trio of Elite TTC young stars:
Jessie Xu (Gold), Angela Cui (Silver) and Michelle Wang (Bronze)
made history by owning the podium for U13 Girls from the same club. Jessie also won U11G Gold.
Our boys' trio were not to be outdone.
David Xu
won U15 Boys Gold,
Derek Shen
U11 Boys Gold and the tournament's youngest competitor
Frederick Zhang
continues to make waves by winning U11 Boys Silver.
Glacier Sung
won U13 Boys Silver,
Kevin Guo
U13 Bronze and
William Shen
U15 Boys Bronze.
For the last few years, our players have done extremely well at Ontario Championship. Although competition was quite fierce at this year's championship, our group of talented and determined players exhibited their top forms and skills that were well trained by our team of excellent coaches. We all can't wait to see them shine even brighter at many more Canadian and international tournaments.
We also want to acknowledge the efforts of these players' parents for their dedication and sacrifices in supporting their children to achieve such high level of success.
Congratulations to all involved. Keep up the hard work and winning ways!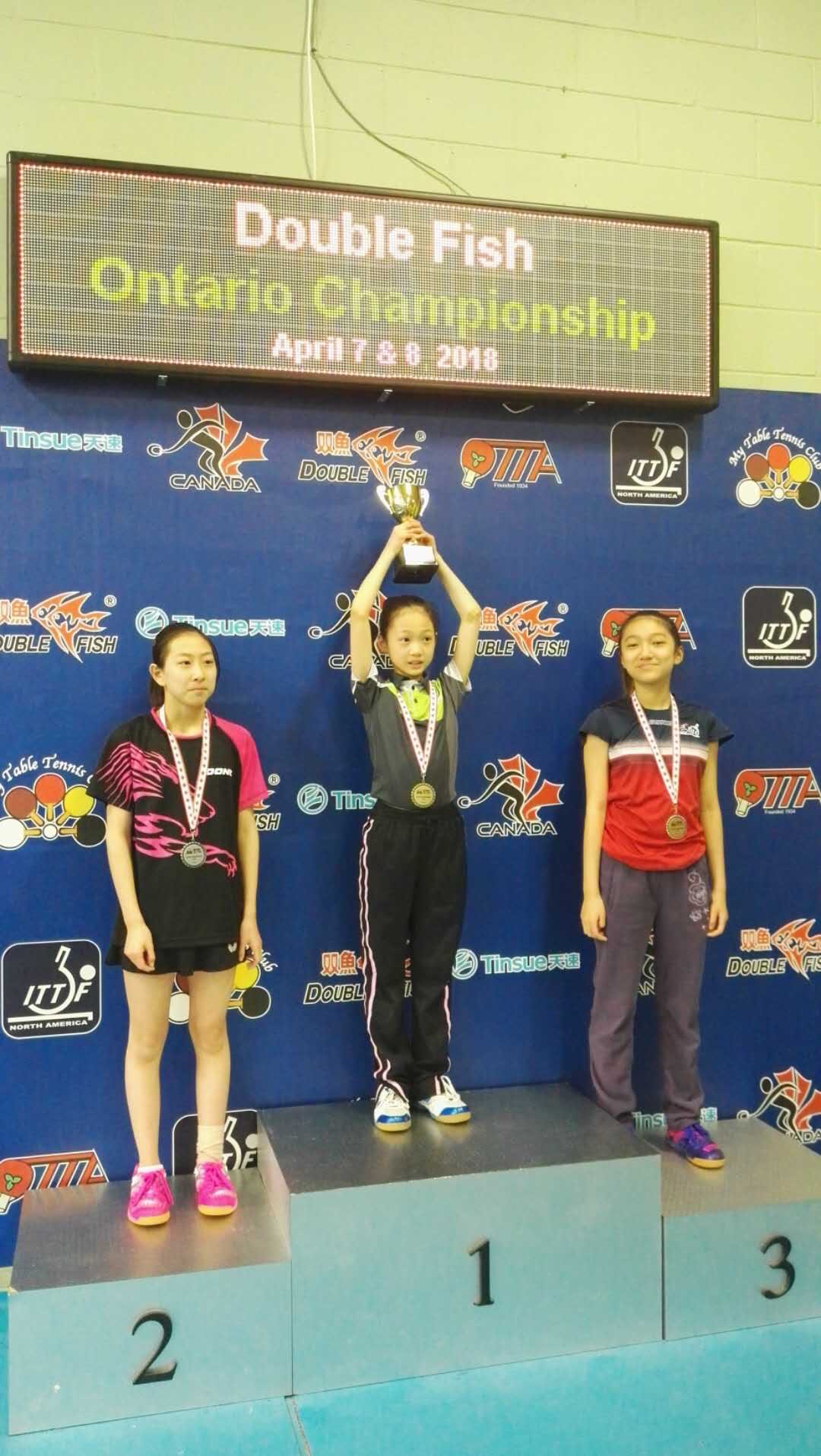 Latest News - 2018 March 10-11 Canada Hopes Challenge – Markham Pan Am Center
After 2 days of Canada's top (under 12) juniors, two from Elite TTC came away with Silver medals.
Kevin Guo
(seeded 5) won a boy's Silver with an 8 to 1 record, including beating the no. 1 seed. Amazing performance.
Jessie Xu
(youngest female) was extremely competitive and outstanding through all her matches, earned herself a girl's Silver medal.
Couple of other young Elite TTC players,
Michelle Wang
and
Glacier Sung
, also impressed everyone with their 4th place finish. Michelle only started training 1 ½ years ago at Elite. Whereas Glacier's 6 – 3 record was quite respectable.
These youngsters will be representing Canada later in the 2018 N. America Hopes Finals. It will be an excellent experience and we wish them the very best.
We also want to express our sincere appreciation to our coaching team for doing an outstanding job in training our players as well as during the tournaments. Well Done!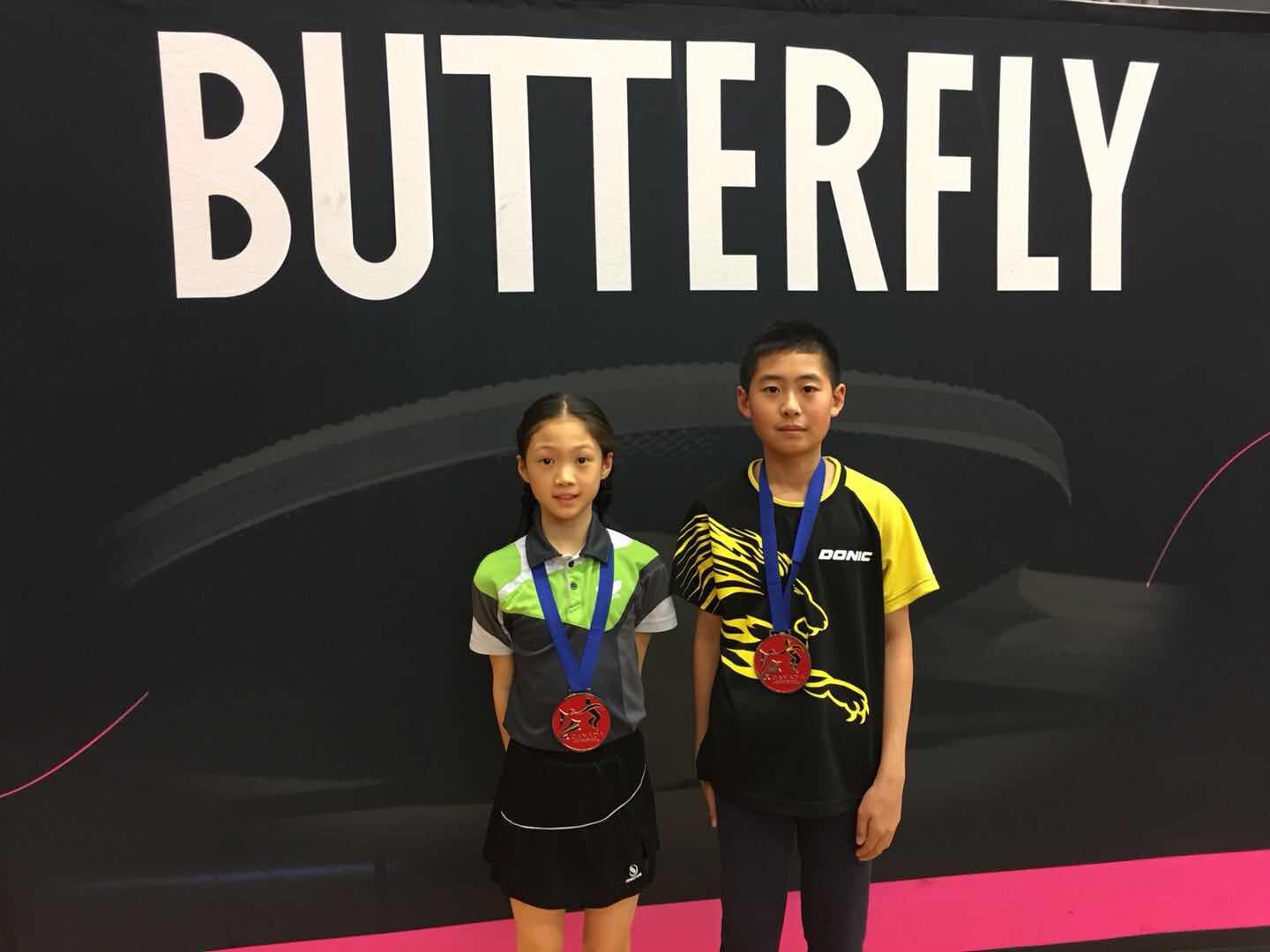 2018 Summer Camp
Details & Registration form (attached)
ELITE TTC members participating in MTTL 2017-2018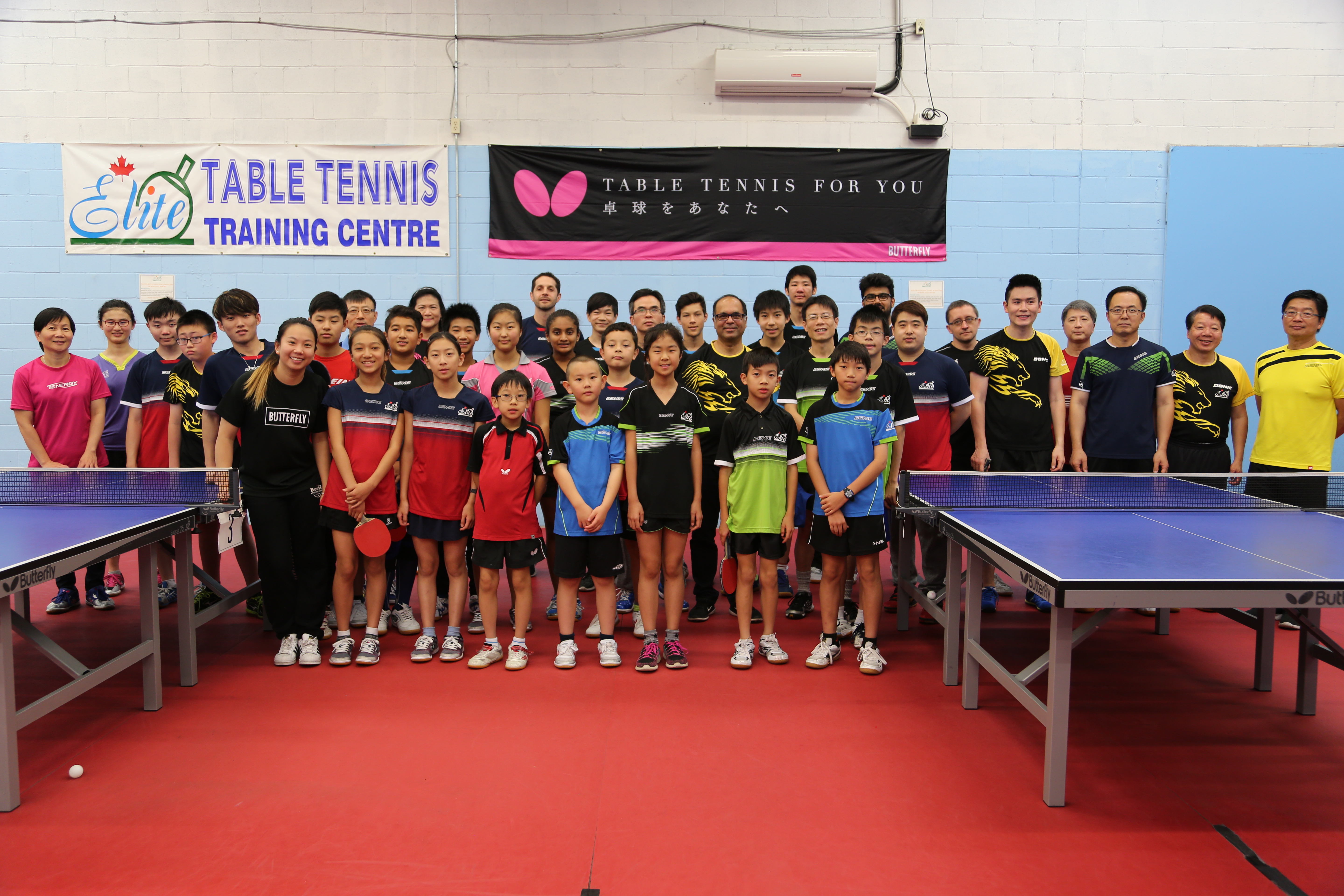 July 26, 2015 - Pan Am Table Tennis Bronze
In the last day of team competition, Canada's Women's Team won a team Bronze medal.

The trio of Mo Zhang, Anqi Luo and Alicia Cote put in a great performance in representing Canada.

Everyone at Elite TTC is super proud of their achievements. Congratulations!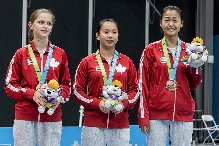 Feb 12, 2014
As the 2015 Toronto Pan Am Games is only 17 months away, promotions about the games are being geared up.

Our club's Anqi Luo is being featured on the official TO2015 Website. You will also see both Coach Chen and Anqi on their home page.
Introducing a New Multi-visit Card
We are launching a 10 visits card that will provide more flexibility and even greater value to our guests. This multi-visit card costs $65 for 10 visits by the card holder within a six months period, and effective starting with the date of purchase.

Please note:
- For your own safety and to minimize damage to the special table tennis flooring, you are required to bring and change into table tennis shoes (preferable) or indoor non-marking sports shoes, before entering the play area. Sports shoes with black outsole are not permitted.
- Our Pro Shop carries many table tennis products, such as rackets, rubbers, balls, clothing and shoes by various famous brands.
Our Opening Hours:
Monday : 9:30 am - 12 pm
Tuesday to Friday : 9:30 am - 10 pm
Saturday - Sunday : 9:30 am - 6 pm
(Our centre will close on some Statutory Holidays. An advance notice regarding the closures will normally be sent out to advise our members.)