Aug 19, 2013 Anqi Luo strike Gold in New Caledonia
Anqi continues her quest to qualify for the 2014 Youth Olympic Games by winning her first international ITTF circuit Gold medal at Noumea, New Caledonia last week. She teamed up with Thailand's T. Khetkhuan and won the Junior Girls team competition.
Anqi's excellent performance at New Caledonia is a great confidence booster for her. We wish Anqi further successes in other upcoming ITTF events.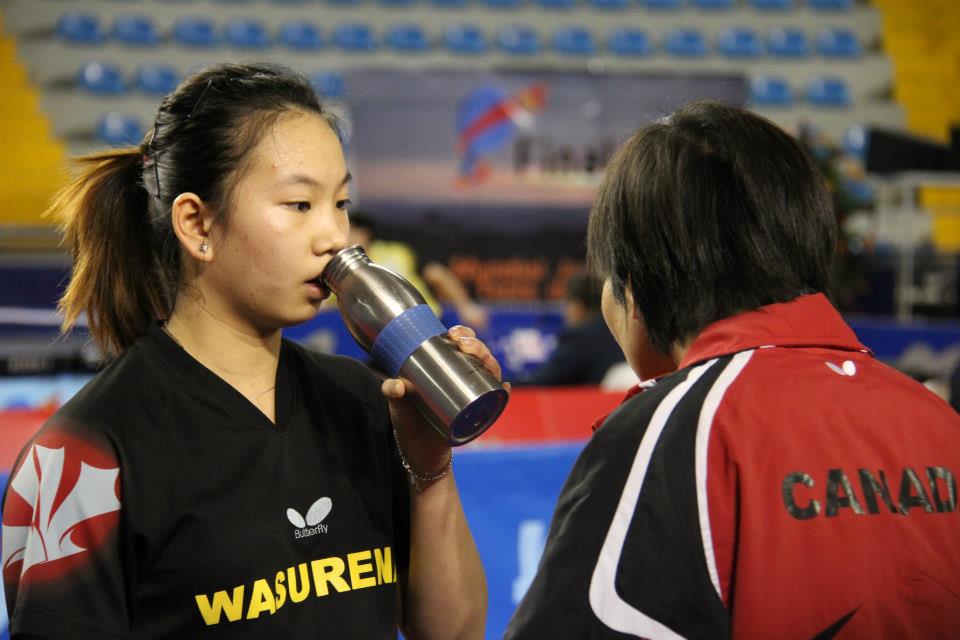 Canadian Championship – July 8-14
Anqi Luo overcame some challenging environment and still managed to come away with Gold in U21 Women's Singles and Silver in Women's Singles. Kudos goes to Anqi for her latest achievements.
Cadet Challenge - July 8
Our Butterfly Elite Cadet Challenge was quite a successful event. All the participants were very enthusiastic and had a great time. It was wonderful to see all the cheering and support from the families. Congratulations go to our young champions:
Cadet Champion - David Xu
Mini Cadet Champion - Evan Duan
US Open – July 2-6
At the US Open in Las Vegas, our elite junior Anqi Luo once again got on the podium. Anqi won the bronze for U18 Singles after defeating a highly ranked Chinese girl in the quarter final. Congratulations!
Feb 25, 2013 – One trip to Orebro, Sweden but twice to the podium
Hard work and dedication paid off for Elite TTC's Anqi Luo in Sweden this past weekend. Anqi surprised many by securing podium appearances in two separate events. She won her first podium result in an international Women's Singles Open tournament playing against much more experienced and higher rated players. She then repeats the feat in the Junior Girls Singles competition. All in all a very satisfying and character building experience for the youngster. Congratulations Anqi! Please go to
TABLE TENNIS CANADA official link
to see more details: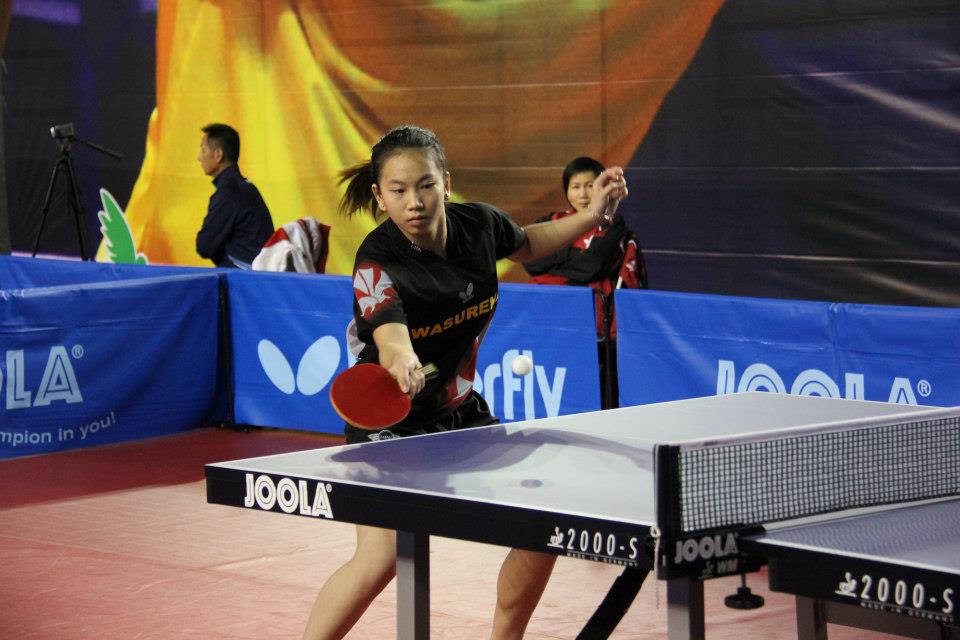 Dec 19, 2012: Merry Christmas and Happy New Year!
What a way for our elite and young players to cap off a more than successful year through various tournaments. At the Circuit No. 3 & Canada Series competition in Quebec last weekend (Dec 15&16), a few of our club members once again achieved top standings.
Anqi Luo Gold – Open Women
Raymond Zhang Bronze – Open Men
Anqi & Raymond Gold – Team
David Xu Gold – U11
Joy Xu Gold – U9
All of us at Elite TTC wish them further successes in the new year, and everyone a wonderful Christmas & New Year holiday season!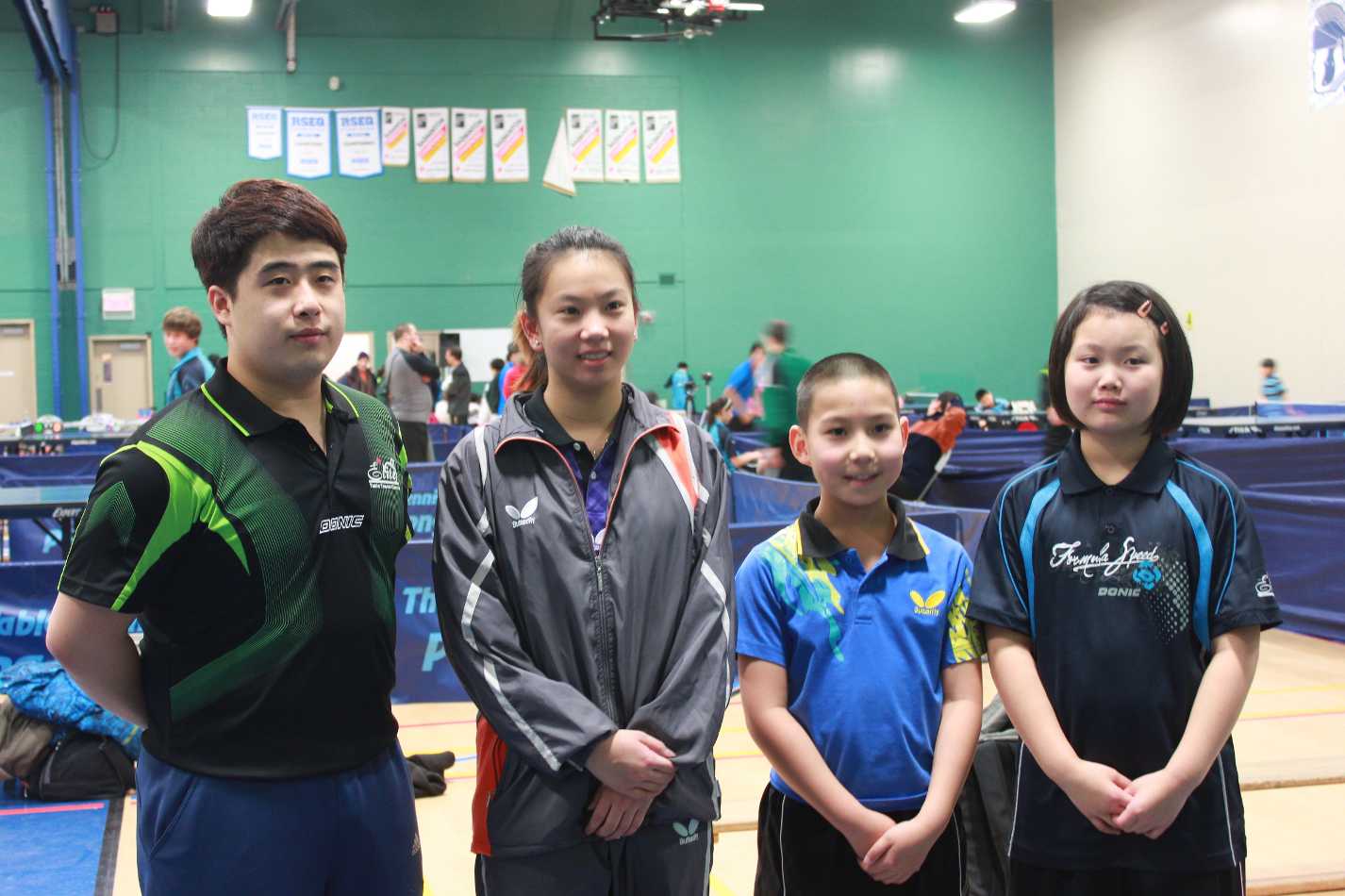 Nov 22, 2012: There is no let up with Anqi Luo
Elite TTC's Anqi Luo continued her quest of getting on the podium even after moving up to the higher world junior level. At the World Jr Circuit (WJC) in Bahrain last week, Anqi won two bronze medals, one for Girls Doubles and one for Girls Team. Her successes in the last 4 WJC tournaments (USA, Canada, Hungary & Bahrain) elevated her to be the highest ranked junior in N. America, and secured her a place among the world's top 16 female juniors to compete in the Jan 2013 WJC Final in Guatemala City. Anqi also became the first Canadian female athlete within the last 5 years to have qualified for the WJC's top junior competition. Congratulations on a job well done Anqi! And keep up the good work!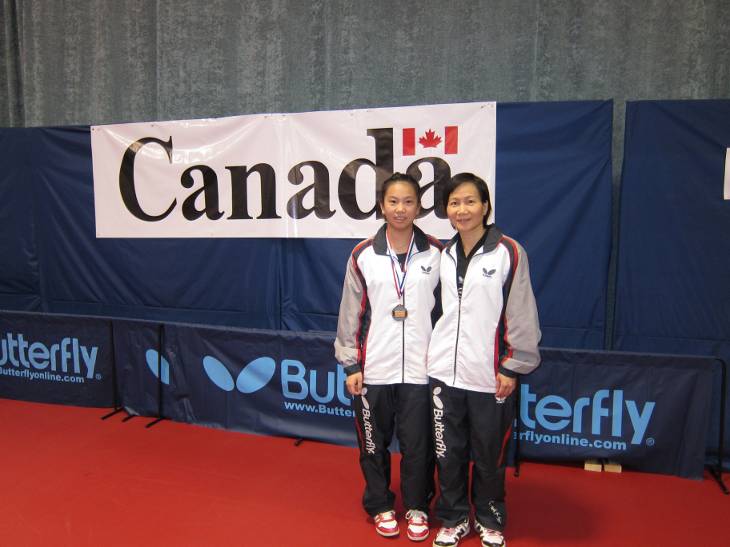 Dec 11th, 2013--Butterfly Elite Cadet Table Tennis Final
Details
Nov 20, 2013--Up coming exciting events at Elite TTC
Nov 23 - 28 Training for Canada's Junior Girls Team to prepare for the World Junior Championship to take place at Rabat, Morocco starting Dec 1st, 2013.


Saturday Dec 7 Mississauga Senior Games - Table Tennis 1pm - 6pm
ELITE TTC members participating in MTTL 2013-2014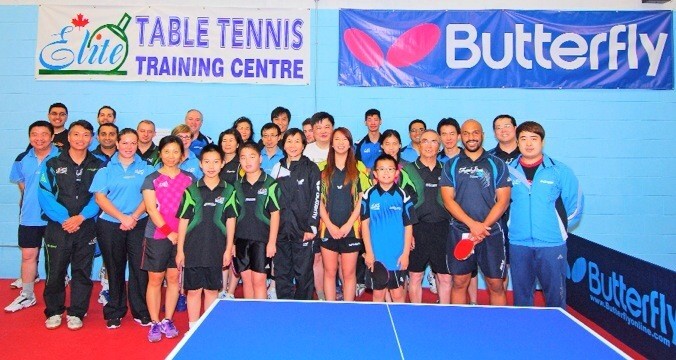 Feb 6, 2013 – Wednesday Individual League
Details
Feb 6, 2013 – Group Lesson for Adults
Details
Introducing a New Multi-visit Card
We are launching a 10 visits card that will provide more flexibility and even greater value to our guests. This multi-visit card costs $55 for 10 visits by the card holder within a six months period, and effective starting with the date of purchase.

Please note:
- For your own safety and to minimize damage to the special table tennis flooring, you are required to bring and change into table tennis shoes (preferable) or indoor non-marking sports shoes, before entering the play area. Sports shoes with
black outsole
are not permitted.
- Our Pro Shop carries many table tennis products, such as rackets, rubbers, balls, clothing and shoes by various famous brands.
Our Opening Hours: Monday - Friday 9:30am-10pm
Saturday - Sunday 9:30am- 7pm