Jan 6th, 2015--New location in Burlington
We are pleased to announce that arrangements have been made with a church in Burlington to expand our coaching service. Starting Jan 17th, 2015, on every Sat from 12:30pm – 3:30pm, Elite TTC coaches will be there to offer coaching lessons.

Please speak to Coach Luo/Chen if you are interested or want more details.

New Location Address:
The Port Nelson United Church
3132 South Drive
Burlington, Ont. L7H 1H2

We would like to express a note of thank you to the Burlington Table Tennis Club for their assistance in facilitating our vision to extend our coaching services to the Oakville/Burlington area.



Nov 26, 2014--Government Canada video on Anqi Luo





Elite TTC's star athlete Anqi Luo is having quite an eventful year. She was featured on the 2015 PanAm Games website early this year. Then in Aug, she and Mo Zhang won a Women's Double Bronze medal at the Commonwealth Games.

Her latest accolade and recognition is being highlighted in a video by Citizenship and Immigration Canada. This featured video and article can be viewed via the link below.

Congratulations Anqi, on all the accomplishments as well as being a great role model for the younger players.

link



Feb 12, 2014





As the 2015 Toronto Pan Am Games is only 17 months away, promotions about the games are being geared up.

Our club's Anqi Luo is being featured on the official TO2015 Website. You will also see both Coach Chen and Anqi on their home page.
ELITE TTC members participating in MTTL 2014-2015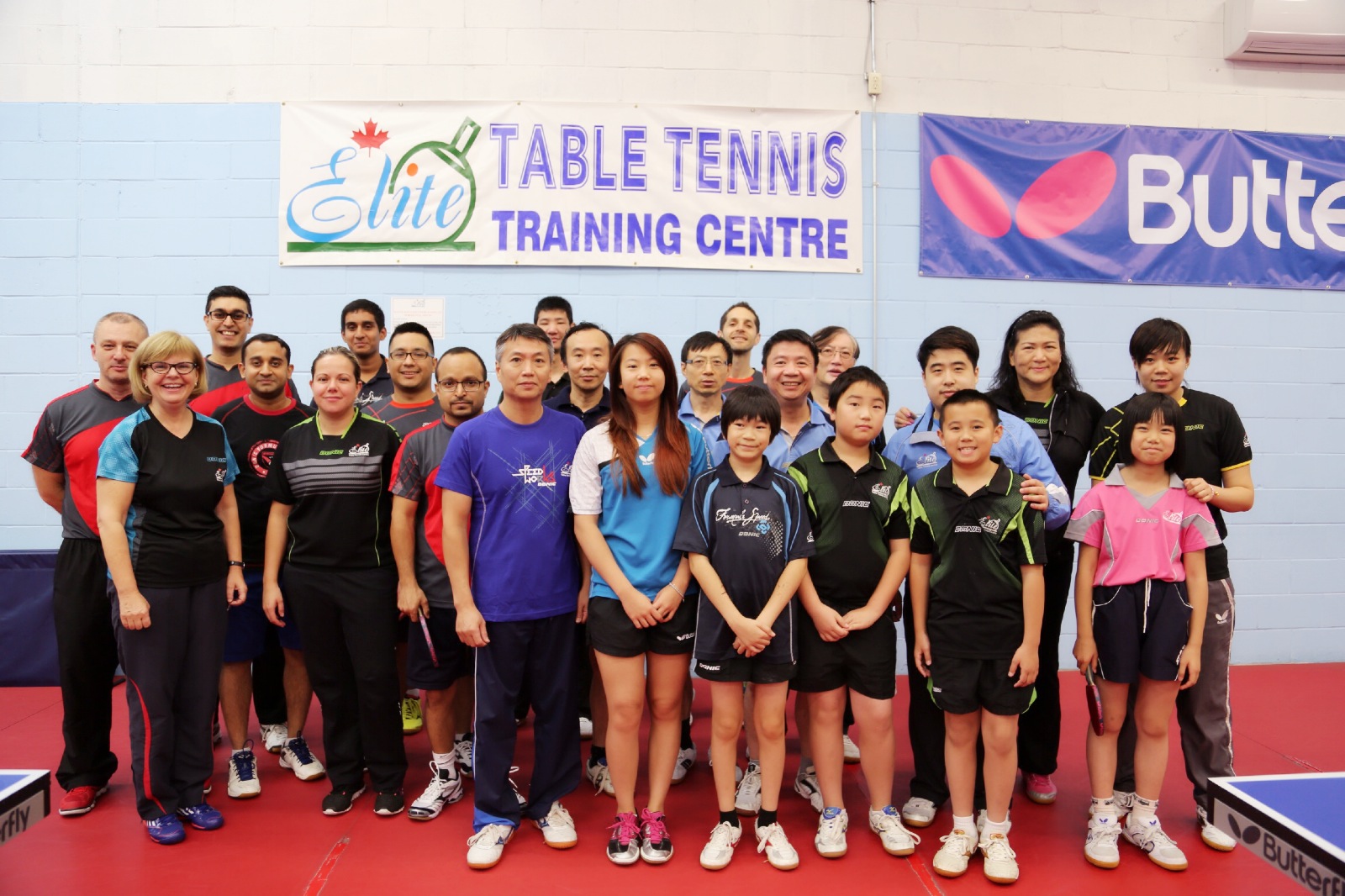 Feb 6, 2013 – Wednesday Individual League
Details
Introducing a New Multi-visit Card
We are launching a 10 visits card that will provide more flexibility and even greater value to our guests. This multi-visit card costs $55 for 10 visits by the card holder within a six months period, and effective starting with the date of purchase.

Please note:
- For your own safety and to minimize damage to the special table tennis flooring, you are required to bring and change into table tennis shoes (preferable) or indoor non-marking sports shoes, before entering the play area. Sports shoes with
black outsole
are not permitted.
- Our Pro Shop carries many table tennis products, such as rackets, rubbers, balls, clothing and shoes by various famous brands.
Our Opening Hours:
Monday : 9:30am-5pm
Tuesday to Friday : 9:30 am-10 pm
Saturday - Sunday : 9:30am- 7pm