Aug 2022 - International Competition Medals!

Congratulations to Elite TTC coach Anqi Luo for leading the Canadian cadet team to the 2022 Pan American Cadet Championships in Ecudaor and bringing home three medals!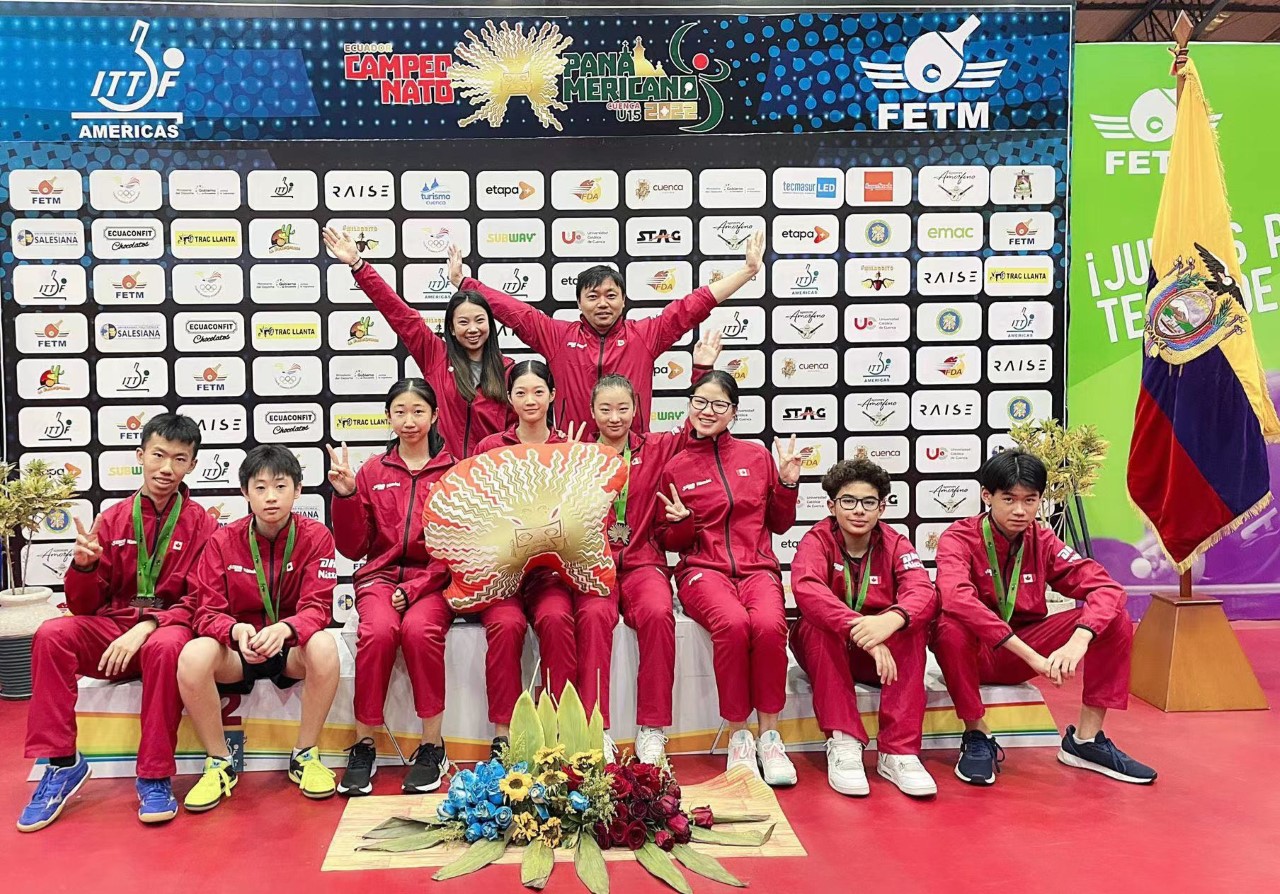 Beginner and Intermediate Classes Now Available

Beginner and intermediate classes are now available on Sundays, 3:30pm - 5:30pm. Ages 7-18 are welcome to join!

Location: Harmony Table Tennis Club (5570 Kennedy Rd, Mississauga. L4Z 2A9)
March 2022: New Operating Hours and Location

Operating hours: Thursday 4:30pm-8:45pm; Friday 4:30pm-8:00pm; Saturday 12:30pm-6:30pm (Ontario High Performance Training)
Location: Harmony Table Tennis Club (5570 Kennedy Rd, Mississauga. L4Z 2A9)

Please contact Coach Chen at (416) 902-3391.
2022 Ontario High Performance Group at Elite TTC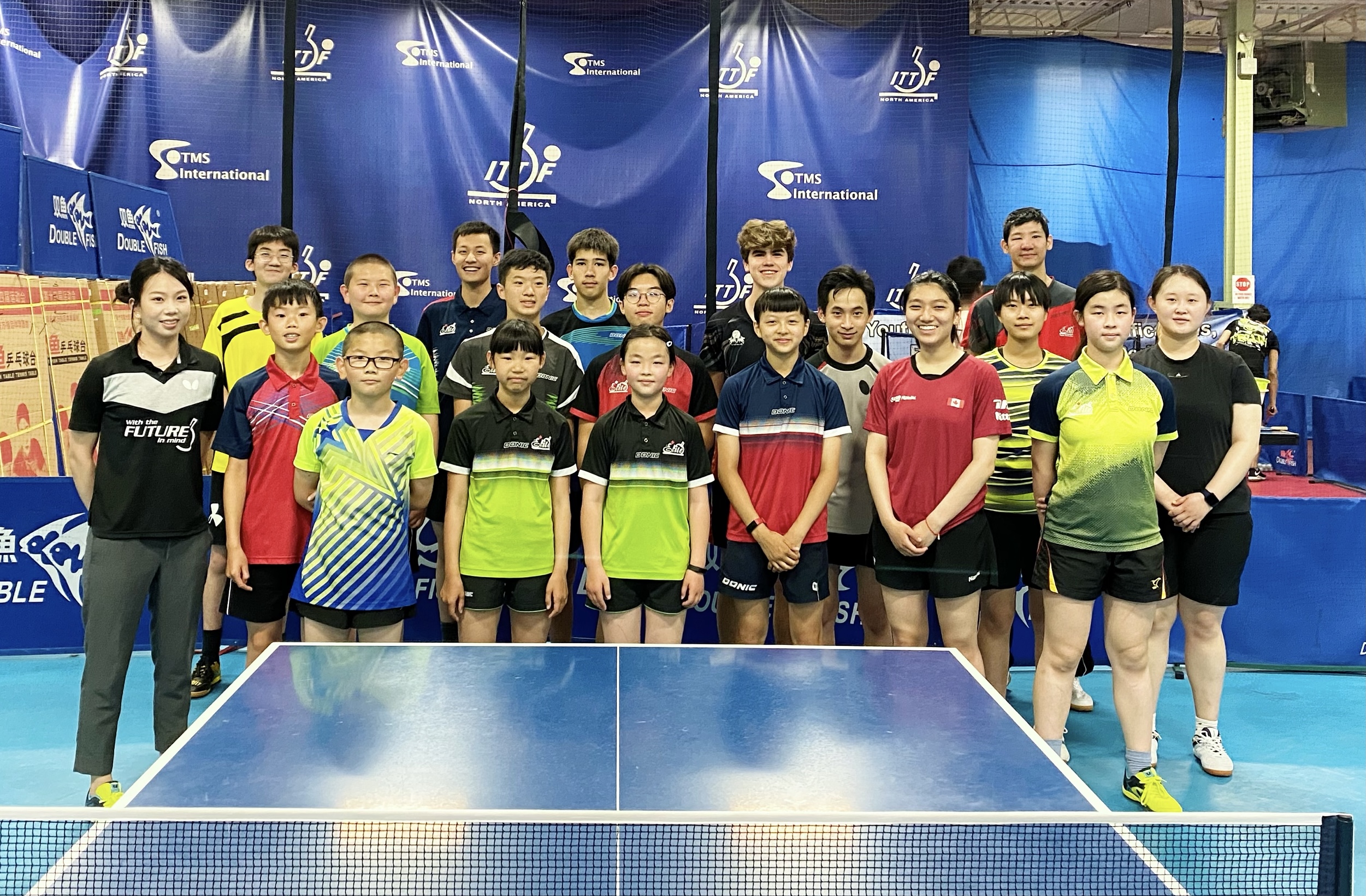 July 26, 2015 - Pan Am Table Tennis Bronze
In the last day of team competition, Canada's Women's Team won a team Bronze medal.

The trio of Mo Zhang, Anqi Luo and Alicia Cote put in a great performance in representing Canada.

Everyone at Elite TTC is super proud of their achievements. Congratulations!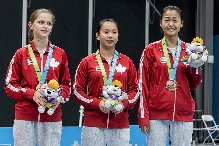 Canada's Pan Am Hopefuls Anqi Luo
Please note:
- For your own safety and to minimize damage to the special table tennis flooring, you are required to bring and change into table tennis shoes (preferable) or indoor non-marking sports shoes, before entering the play area. Sports shoes with black outsole are not permitted.
- Our Pro Shop carries many table tennis products, such as rackets, rubbers, balls, clothing and shoes by various famous brands.