Latest News - Nov 2019
Elite TTC Teams Made History Again
The 2019 Panda Cup drew to a close on Sunday, Nov 3. Close to a thousand players competed in this year's event at the Markham PanAm Centre. That record number of players made it the most attended table tennis tournament in Canada.
What's even more eye-catching this year is the addition of the Junior & Cadets Panda Cup. Teams were made up of players aged 10, 11, 13 and 15. Elite TTC registered two teams in this category. Our two teams played superbly throughout the tournament. By beating all the other city/club teams by a wide margin, they garnered both the Gold and Silver medals.
Congratulations to our two teams of young, talented players for their joint efforts in winning the very first J & C Panda Cup Gold and Silver Medals!
You should all be very proud of your excellent achievements.
Champion Elite Junior A:
Tom Yang; Michelle Wang; Miles Easton; Andrew Zeng; Sunny Yang
Runner-up Elite Junior B:
Matthieu Thoi; Eliot Mudry Danisch; Nilaksh Nagpure; Alvin Shan; Sienna Calderaro; Julia Lin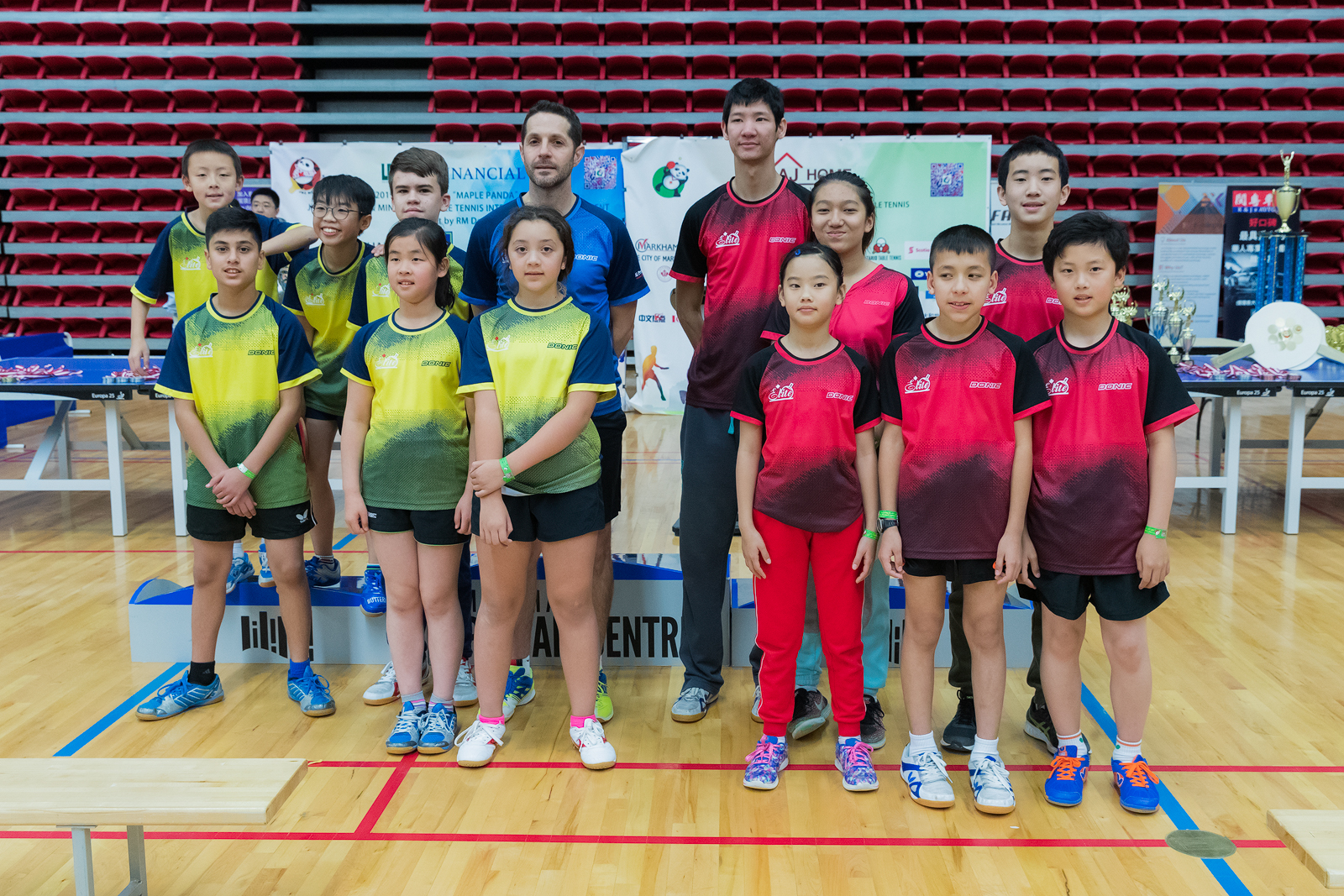 Latest News - Oct 9, 2019
A Return to the International Table Tennis Stage
Anqi Luo is returning to the international table tennis stage after a 4 year hiatus, but this time in a totally different role. As a player, Anqi was a Commonwealth Games and PanAm Games medal winner.
Earlier this summer, Table Tennis Canada High Performance voted all in favour, and based on the request of North American Table Tennis Association, they appointed Anqi to lead the North American Cadet Girls Team to compete in the 2019 ITTF World Cadet Challenge.
This is the most important ITTF world class tournament for U15 players that will be held in Poland starting Oct 23, 2019.
"I still remember vividly that only a few years ago I was in this exact tournament where I won the Girls Double Silver Medal," Angi recalled, and she added, "How times fly. Now this year, I have the great honour to lead the North American Girls team. I'll do my very best to meet this new challenge!"
Congratulations to the Elite TTC coaching team for garnering such accolades. Keep up the great effort!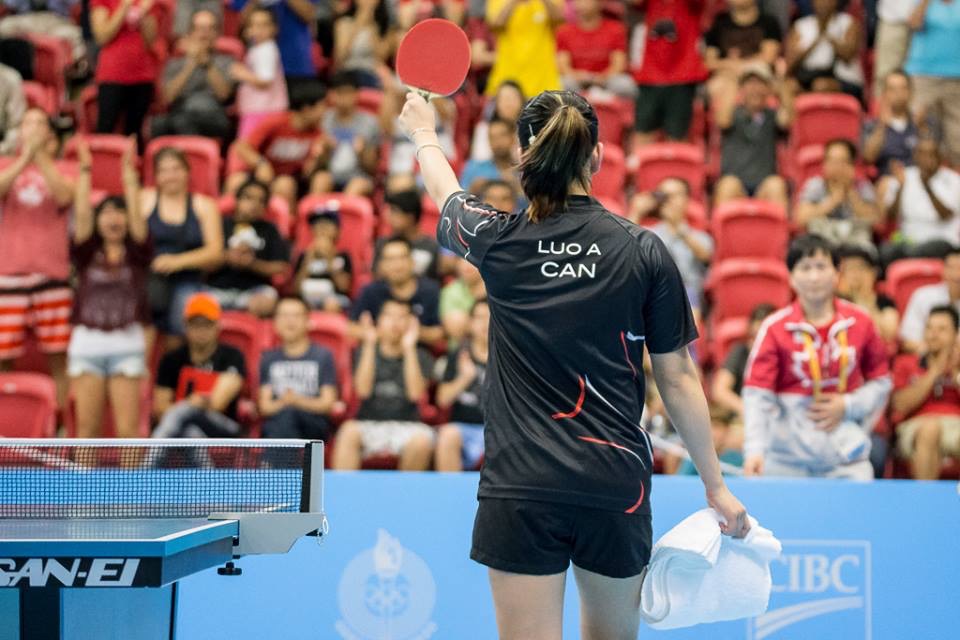 ELITE TTC members participating in MTTL 2019-2020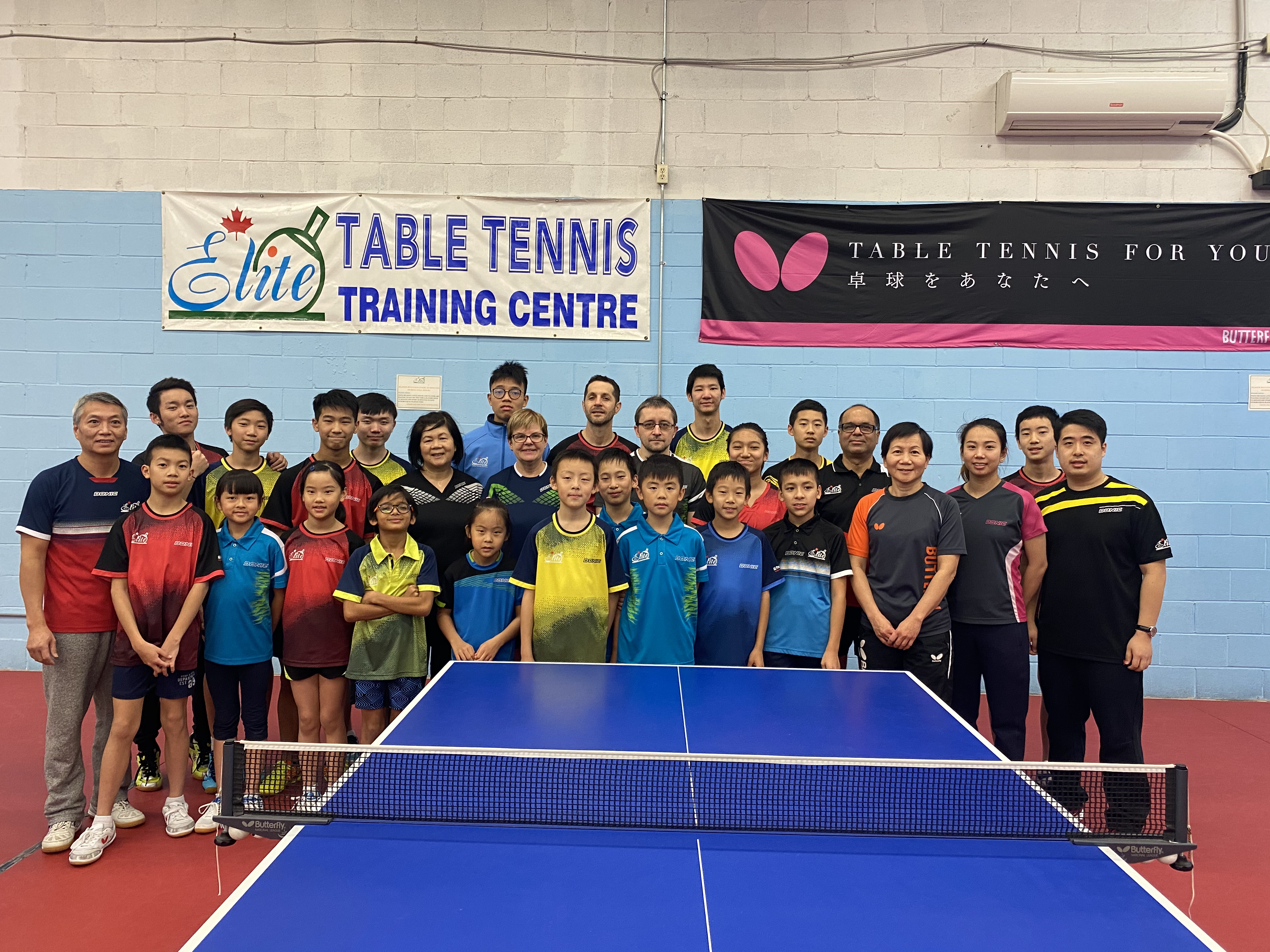 July 26, 2015 - Pan Am Table Tennis Bronze
In the last day of team competition, Canada's Women's Team won a team Bronze medal.

The trio of Mo Zhang, Anqi Luo and Alicia Cote put in a great performance in representing Canada.

Everyone at Elite TTC is super proud of their achievements. Congratulations!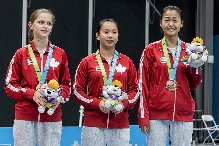 Canada's Pan Am Hopefuls Anqi Luo
Introducing a New Multi-visit Card
We are launching a 10 visits card that will provide more flexibility and even greater value to our guests. This multi-visit card costs $75 for 10 visits by the card holder within a six months period, and effective starting with the date of purchase.

Please note:
- For your own safety and to minimize damage to the special table tennis flooring, you are required to bring and change into table tennis shoes (preferable) or indoor non-marking sports shoes, before entering the play area. Sports shoes with black outsole are not permitted.
- Our Pro Shop carries many table tennis products, such as rackets, rubbers, balls, clothing and shoes by various famous brands.
Our Opening Hours:
Monday : 9:30 am - 12 pm
Tuesday to Friday : 9:30 am - 10 pm
Saturday - Sunday : 9:30 am - 6 pm
(Our centre will close on some Statutory Holidays. An advance notice regarding the closures will normally be sent out to advise our members.)